scalable with + and -. Drag to move map.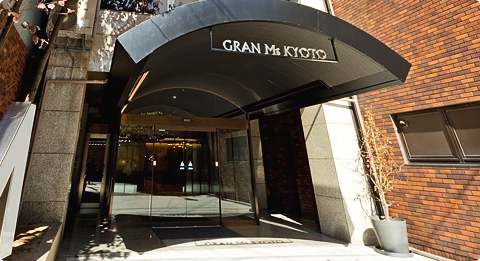 The Great location to fully enjoy Kyoto
We are located in "Kawaramachi-Sanjyo, really convenience and great location. It is close to Kamogawa river and Nishiki shopping street. You can directly access to Kinkakuji Temple, Arashiyama area and many sightseeing spot by bus from Kawaramachi-Sanjyo. There are convenience store "Seven Eleven" on ground floor and many restaurants around hotel.
HOTEL GRAN Ms KYOTO
Address
410-3 Shimo-maruyamachi Kawaramachi-dori sanjyo-agaru, Nakagyo-ku, Kyoto-city, KYOTO, JAPAN 604-8006
TEL
+81-75-241-2000

From Kyoto staion

From Airport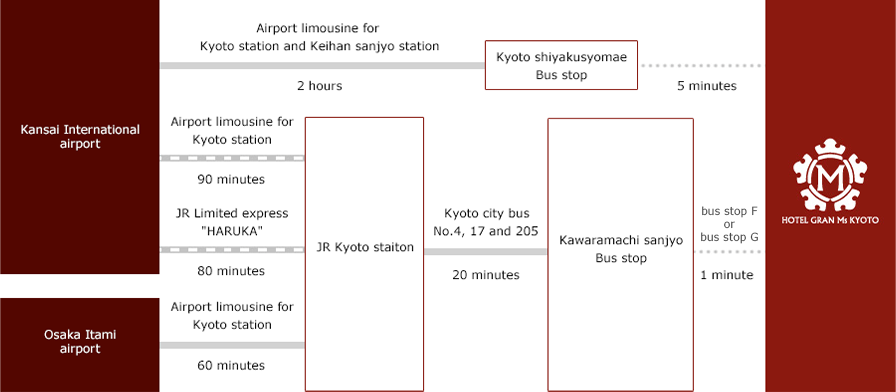 From Tokyo, Narita and Haneda airport


It is prohibited to approach for hotel by car.
Please come after paeking your car near car parking.
Please come with public transportation.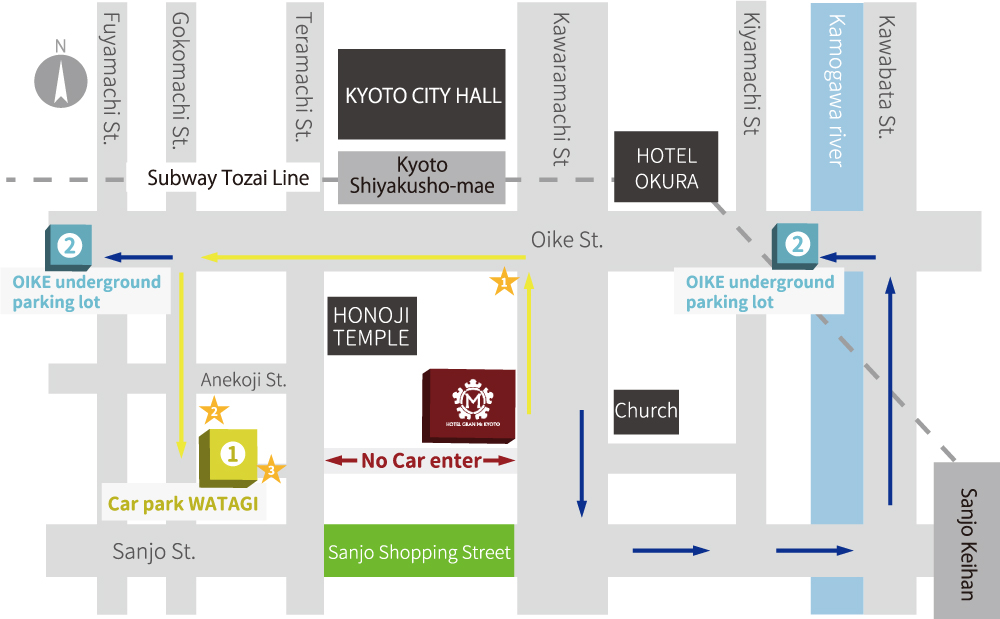 ZESTOIKE EXIT No.2is the best exit to reach HOTEL GRAN Ms KYOTO.
※NOT subway exit No.2
There is an another parking lot is next to CARPARK WATAGI, but no discount is available here.
Walking through CARPARK WATAGI and Teramachi st. is convenient to go to and come from HOTEL GRAN Ms KYOTO.
1

Car park WATAGI

Operating

8:00~21:00
※You cannot enter nor exit the parking
betweem 21:00 and 8:00.
※You need to pay the parking fee
every time when you exit a car.

Parking fee

Day


Within a certain time:30 min / ¥250
Maximum fee(8:00~21:00):
Weekday ¥1,500 / Sat,Sun,Holiday ¥2,000

Night


Maximum fee(17:00~10:00):¥1,500
※Please show your parking ticket
upon check in.

Restriction

length:5m / width:2m / height:2.1m

TEL No.

Address

〒604-8086
322322 Maruyacho,
Nakagyo-ku, Kyoto city,
KYOTO 604-8086

2

OIKE underground parking lot

Operating

24 hours

Parking fee

Day


Within a certain time:30 min / ¥260
Maximum fee(6:00~24:00):¥1,560
※Weekday & Saturday only
※No maximum fee on Sunday & Holiday.

Night


Within a certain time:1 hour / ¥260
Maximum fee(21:00~9:00):¥1,560

Restriction

length:5m / width:2m / height:2.1m

TEL No.

Address

492-1 Shimohonojimaecho,
Nakagyo-ku, Kyoto city,
KYOTO 604-8091